Menorca – Timelapse_01
// March 9th, 2015 // General, Photography, ShortFilms, Work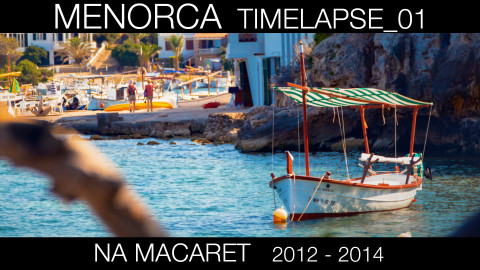 Shot during the summers of 2012, 2013 and 2014, in Menorca, Spain.
Equipment used:
Canon EOS Rebel T3i/600D
Canon EOS 5D MarkIII (just one shot)
Canon EF-S 18-135mmm f/3.5-5.6 IS
Canon EF 24-105mm f/4L IS USM
Canon EF 28mm f/1.8 USM
Rokinon 8mm Ultra Wide Angle f/3.5
Helios 44-2 58mm f2
DYI slider based on David Kong´s tutorial.
Thanks very much to all the people involved in the development of Magic Lantern!
Leave a Reply